A member of Saudi Arabia's feared religious police, the Commission for the Promotion of Virtue and Prevention of Vice, was videoed beating a woman in front of a shopping mall in Riyadh last month. The recording doesn't contain much detail about why the woman was singled out, although it was later reported that
she refused to cover her face or stop to answer questions.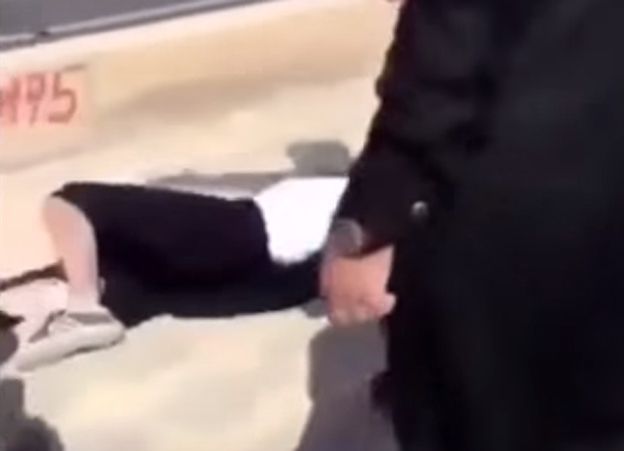 The woman lies on the ground crying
, as people in the crowd call for the religious police, or mutaween, to stop hitting her. When one man shouts, "Leave her, she will die," the bearded officer replies, "We care about her more than you do."
The video was posted on YouTube by dozens of people and has been watched hundreds of thousands of times. The hashtag ''Nakheel Mall Girl'' trended for days on Twitter.

The video caused outrage in the ultra-conservative kingdom, where women are banned from driving or leaving the house unaccompanied.
Viewers on social media compared the woman in the video to women living under the rule of the so-called Islamic State group. Other commentators compared her to Farkhunda, the 27-year-old Afghan woman who was killed by a mob in Kabul last year.
With growing demands to take an action, the religious police ordered an inquiry - a key officer in Riyadh was suspended and a handful of members of the mutaween were arrested.
The incident didn't just make headlines in Saudi Arabia - elsewhere in the Arab world many saw it as reminiscent of other cases in which women's attire has stirred controversy. It underlines the fine line Arab women are still treading when it comes to their personal freedom, despite the gains they have made in recent decades.