This is a lucrative business in somaliland.
Here's somaliland Taliyaha Ciidamada Ilaalada Xeebaha talking about it,
[youtube]2PhIAd-PA94&index=3&list=UUHoq0l91NIxYZ4d97aHDnbQ[/youtube]
Interpol estimates the illegal wildlife trade to be worth $10-20bn a year, the fourth most lucrative black market after drugs, people and arms smuggling. It is already at a scale where it harms people and nations, especially in Africa, with Cites secretary general John Scanlon telling the Guardian in 2013:
The animals are trafficked by boat from Somalia to Yemen and then by road into the Gulf states including Saudi Arabia. "Huge number of cheetahs appear to die in transit," said Mitchell, who is the eastern African co-ordinator of the Rangewide Conservation Programme for Cheetah and African Wild Dogs, a joint project of the Zoological Society of London and the Wildlife Conservation Society. "For sure, we are talking about very poor people in the Horn of Africa and they are not too worried about the welfare of the animals." Seizures of cheetah cubs often number 30 cubs, with 50-70% dying en route. There is also a demand for cheetah-skin shoes in Sudan, where they are considered to confer high-status.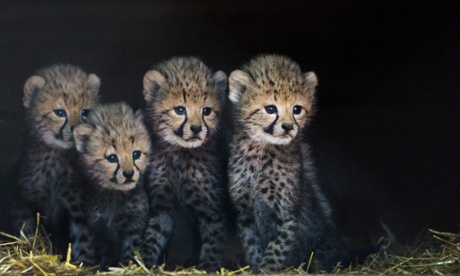 http://www.theguardian.com/environment/ ... -pets-gulf