Kheyre went all in thinking Abiye is like Uhuru who demands a hug from Farmajo.
As you can see from the body language Kheyre went in with both arms while Abiye kept his left down.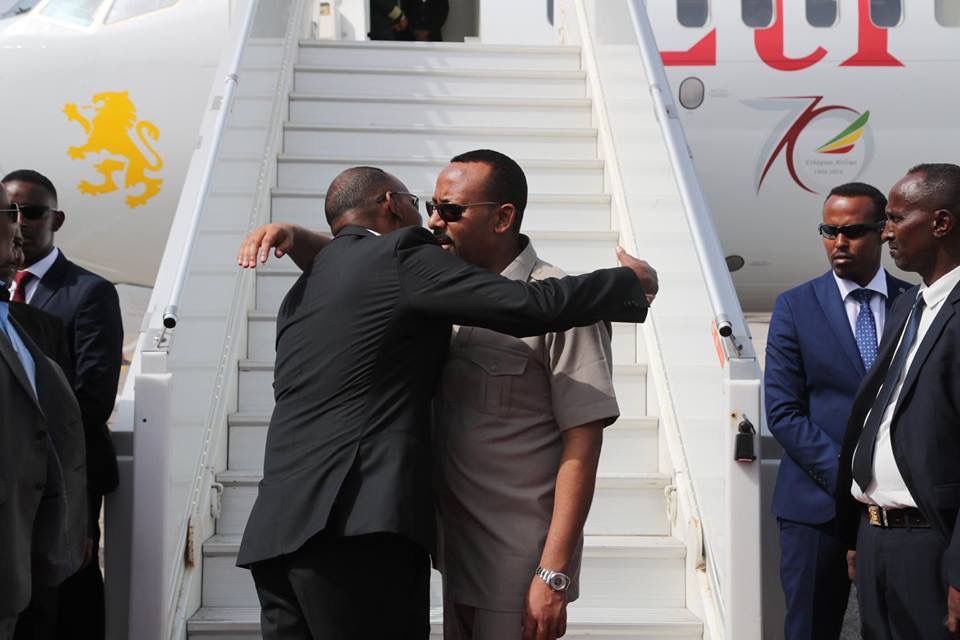 That's what kissing the ring looks like. Child hugging his not so emotionally expressive daddy.
The big boss sent the master of Somalia knowing Ethiopia can make Somalia jump.
Now expect Farmajo to travel to Abu Dhabi and kiss the bigger ring.