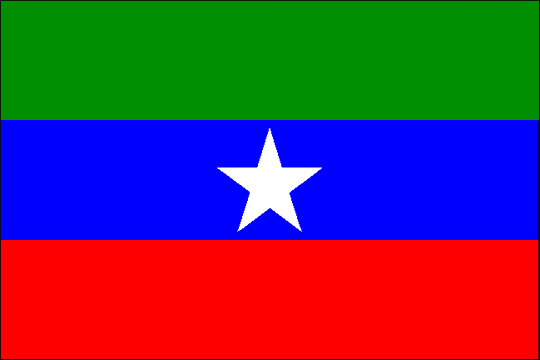 Exclusive What is the ONLF?

Interview with ONLF Military Officer Abdirashid Abdi Halgame.

By MUHYADIN AHMED ROBLE, UGAAS DEEQ ABDI Somalia Reporter


The Ogaden National Liberation Front (ONLF) is a separatist rebel armed group fighting for the self-governance for the Somali ethnic-dominated region of Ogaden in eastern Ethiopia. The main objectives of the ONLF are: (1) To attain full independence from the Ethiopian government; and, (2) To have their own country with no interference from any other nation.

Founded on August 15, 1984 by merged members from different Somali liberation groups, ONLF effectively operates in the Ogaden region of Ethiopia and has claimed responsibility for several attacks on the Ethiopia military in the region.

The Ogaden region, which Somalis believe was mistakenly given to Ethiopia by former colonists, has been controversial since the independence of Somalia in 1960s. Somalia's longtime military ruler Mohamed Siad Barre formed the Western Somali Liberation Front (WSLF) which was trained and financed by the Somali government to seize Ogaden from Ethiopia and then unite it with Somali republic as part of a greater Somalia.

The Somali army sided with the WSLF and fought Ethiopia, seizing it in 1977 but was forced to withdraw in 1978. In 1981 Barre's government suspended financial aid to the front. Then WSLF leaders independently then formed their own Ogaden National Liberation Front (ONLF).


Since then, the ONLF has been fighting against the Ethiopia army in the region. Unlike the armed groups in Somalia, the ONLF solely targets the Ethiopian army and not civilians. Though US State Department does not list the ONLF on its terror list, the Ethiopian government recognized it as terror group. However, the ONLF has kidnapped foreign workers alleged to be agents of the Ethiopian government and has also been accused of carrying out bomb blasts in Addis Ababa, the capital city of Ethiopia.

In April 2007, ONLF fighters killed at least 74 people, including 65 Ethiopians and nine Chinese oil workers at an oil field in Abole, a remote region of Ethiopia populated by ethnic Somalis. ONLF said the attack had not been without warning.

Interview with ONLF Military Officer

Somalia Report interviewed Abdirashid Abdi Halgame, a military officer of ONLF militia of Ethiopia, to learn more about the group.

Why does the ONLF interfere in Somalia?
We don't interfere in Somalia or involve oursleves in the endless violence, but we defend our territory from any group that wants to enter Ethiopia passing through Ogaden region.

What is the conflict between the ONLF and the pro-Somali government Ahlu Sunna Wal Jamaa (ASWJ) militia?
There are a number of political conflicts between us and the ASWJ, but we always seek a peaceful co-existence among the neighboring Somali communities. The ASWJ militia group have grown accustomed to killing the people and arresting them by forcing them to tell where our freedom fighters operate, which is very difficult to an ordinary person. A local resident can't possibly know how we operate, where we stay and who supports us. They arrest the innocent Ogaden people who live in the areas under their control and accuse them of supporting the ONLF. Some are detained and tortured while others are handed over to Ethiopian government which then sentences them to a death by hanging.
Is it true that ONLF created insecurity in Somaliland?
It is propaganda spread by some Somaliland media aimed at damaging the reputation of ONLF fighters and causes friction between the Somali Ogaden region people and Somalia people. We deny the baseless allegations and call on our Somali brothers to unite. The Somaliland administration has violated the rights of the Ogaden people in terms of detention and killing them. We talked to Somaliland officials to stop harassing and arbitrarily arresting people who originate from the Ogaden region, but they ignored us.
Is it true that ONLF and ASWJ fought several times in border villages?
Yes, it is true that our freedom fighters and ASWJ fought several times in border towns and we inflicted casualties on them which they will never recover from. Our freedom fighters have never interfered in the areas controlled by ASWJ, but we have seen a number of intolerable incidents in our territory. That is the main reason that forced us to engage in face-to-face and hit and run attacks against the ASWJ militia.

Where do the ONLF get military support?
I am sorry I can't give you any information about where our group gets military support and it is not our policy to spread to the media our secrets like this one so please don't go beyond your limitation.

Is their any relationship between ONLF and the al-Shabaab Islamic group?
Really there is not any relationship between our freedom fighters and al-Shabaab. We are just two groups fighting in different geographical regions for different reasons therefore there is no relationship.

Are the ONLF a religious group?
No, we are freedom fighters who are fighting for the independence of Ogaden region but not for religion or any other purpose and that's what distinguishes us from al-Shabaab who claimed they fight for Islam.

The ONLF are accused of crossing into Somalia particularly Galgadud region. Is that true?
No, we don't cross into Somalia because our operation is only limited to Ogaden region of Ethiopia. There is a bloody relationship between us and our brothers in Somalia and it is possible that our fighters might have crossed the border but with no intention if harming anybody in order to do some sort of shopping and come back. Otherwise we are sure our army will never transgress beyond our territory.
Do you believe Ethiopian troops will make any change in Somalia or progress against al-Shabaab?
No, I don't believe because I know Ethiopia and I have low expectations. This is not the first time Ethiopian troops entered Somalia. In 2007-2008 Ethiopian troops faced stiff resistance from the Islamic Courts Union and withdrew their troops so I can say this is the worst time ever in Somalia. Ethiopia will be defeated.
Thank you for giving this exclusive interview.