Ogaas Rooble sanadku markii uu ahaa 1884kii oo deganaa meelo u dhaxaysa magaaladda Dire Dhebe iyo magaaladda Harar ee Dalka Itoopiya.
Sawirka waxaa sawiray ogaaska iyo caskariga dul joogga Dalmareeno u dhashay dalka Austariya oo ka soo kicitimay magaaladda Saylac sanadku markuu ahaa 1884 kii.
In 1884 an Austrian came to visit Ugas Cabdi Barre Roble, 17th Ugas of Ciise, in a place between Dire Dhabe and Harar. Here is a pic of him and one of his entourage. AUN to both men in this picture.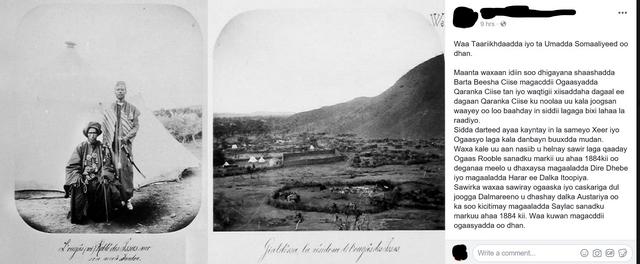 Prior to Ugas Cabdi, ugaska 16'aad, Ugas Wacays Roble, was imprisoned in Harar by Abyssinians and died in prison as a political prisoner. AUN.
We all know Ugaska 18'aad, Ugas Hassan Hersi, who reigned for over 60 years, from mid 1930's to 1994. AUN. Haile Selassie used to pay respect to him. Haile Selaisse knew who the royalty was in Soomali-Galbeed.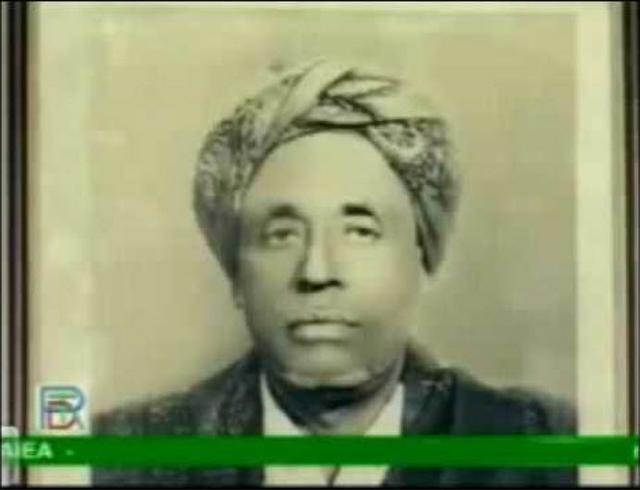 And of course Ugas Mustafe Mahamed Ibrahim, his coronation happened 2010 in Zeila as we all know. He is ugaska 19'aad.